Project Info
Campaign: Christmas 2013
Agency: St. Lukes
Director: Michael Gracey
Production: Partizan
During the summer 2013 heatwave, there was a very festive feeling at Painting Practice HQ as we were knee deep in Christmas decorations and wrapping paper!
Painting Practice were invited to collaborate with Partizan on the Littlewoods Christmas 2013 commercial campaign. We helped realise the vision of Director Michael Gracey, by creating beautiful concept art and a detailed set design. We completed all the art direction for the shoot; our team working extremely hard to source and design all the props and set decoration. You can see below our process from conception to delivery. Just in time for the Christmas Rush!
We worked on both cool and warm tones to help create the feel of the set.
Our concepts were so well received, that they are replicated in the final result almost inch by inch!
Our Art Department team put lots of effort into every little detail of Santa's workshop from searching the deepest darkest parts of the web to find vintage brass horns to designing the huge clock face behind Santa.
Visit behind the scenes with Myleene and see all the fun little pieces come together: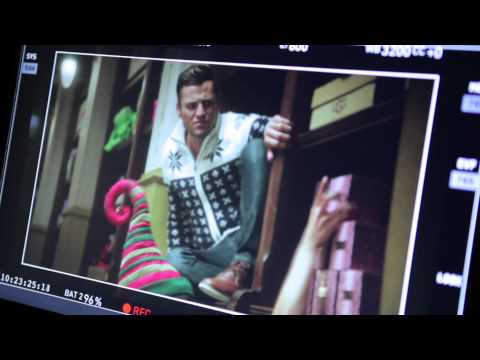 Here's the finished commercial: