Project Info
Director: Nick Copus
Production: Power, BBC
Triffids was the first production that allowed us to put all our combined skills to the test. The company had gained experience and new talent, and was able to offer producer Stephen Smallwood the full package of an art department: from conceptualizing the first triffid right through to completing six of the finished VFX shots.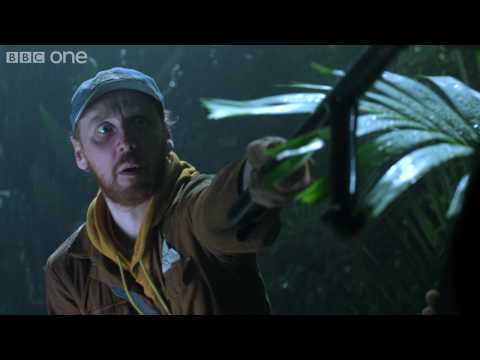 All three partners had a key role in making this movie, from Production Designer, VFX Art Director and Digital Matte Painter. Painting Practice had a strong involvement across the entire production of this modern take on John Wyndham classic SC-FI thriller.
Despite the Triffids appearances being predominantly CG, the production commissioned several parts of the Triffid to be made. We manufactured everything from the closed 'Farm Triffids', to dismembered leg roots and leaf bits through to a fully dissectible Triffid head.
In order to get sign off on the final Triffid design, it proved a great help to put the designs into a 'Kingsley Press' style context, giving a biology and explanation to all parts of the Triffid. The success of this approach was in establishing the Triffid rules for both the shoot and post production.
In reality we only had about 12 Triffids in bags and a few pipes. Through specific shot planning, previs, concept design and finally matte painting, we were able to bring this sequence to life.
Having such a close involvement with the design of the movie meant that our matte painting team could seamlessly turn our hand at delivering six finished shots for the film. Many of these matte shots go un-noticed as they provide the backdrop for the Triffid Farm during the opening sequence of the film through to the devastation once the Triffids have escaped.
Painting Practice shares the Bafta with our very own Joel Collins who was awarded a Bafta for Best Visual Effects on The Day of The Triffids.